Crepe

Sandwich

La carte

Non-alcoholic drinks

Alcoholic drinks

Help function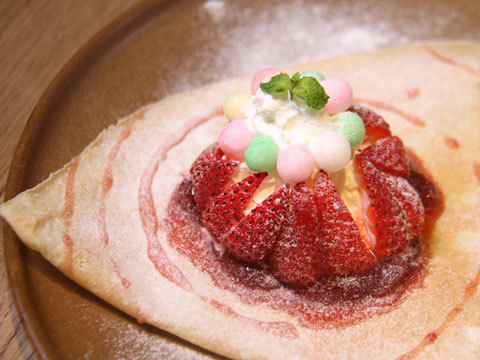 A-1 Charlotte of strawberries
A-1 苺のシャルロット
¥980(tax included)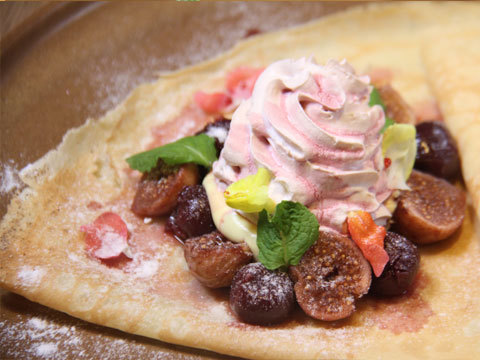 A-2 the compote of the fig and dark cherries
A-2 無花果とダークチェリーのコンポート
¥880(tax included)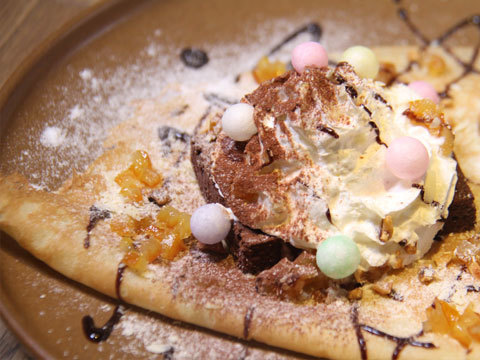 A-3 chocolate of Coubelture
A-3 クーベルチュールのチョコレート
¥880(tax included)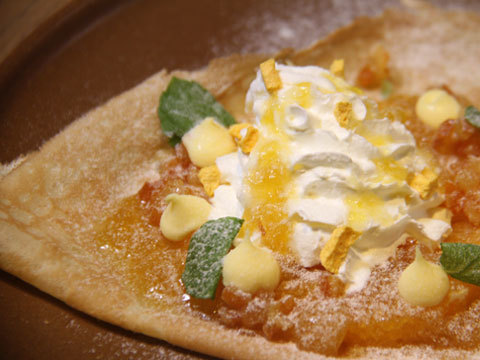 A-4 fresh orange and mango confiture
A-4 フレッシュオレンジとマンゴーのコンフィチュール
¥880(tax included)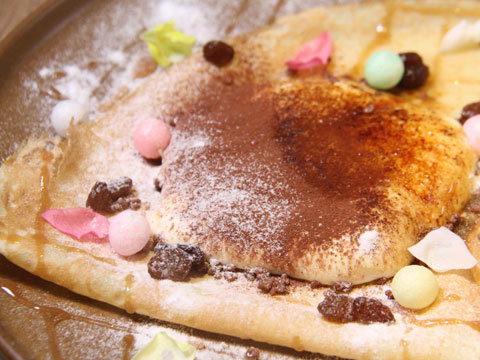 A-5 Brulee Tiramisu
A-5 ブリュレティラミス
¥880(tax included)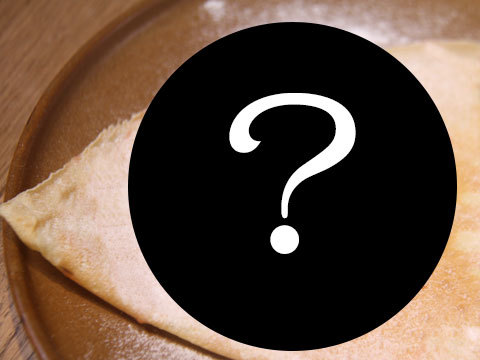 A-6 Seasonal Crepe
A-6 季節のクレープ
¥880(tax included)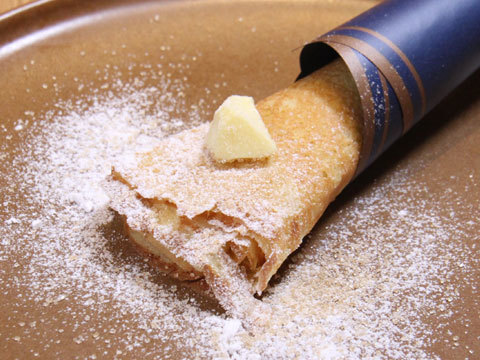 A-7 butter sugar
A-7 バターシュガー
¥580(tax included)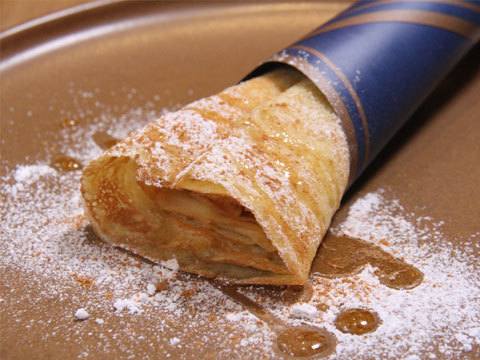 A-8 Maple Butter
A-8 メープルバター
¥580(tax included)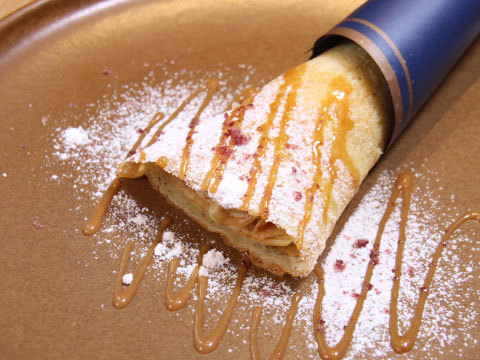 A-9 Salt Caramel
A-9 塩キャラメル
¥580(tax included)
TOPIC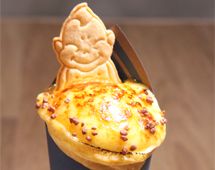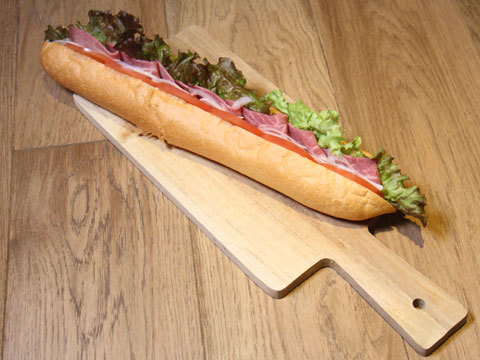 B-1 Roast Beef
B-1 ローストビーフ
¥880(tax included)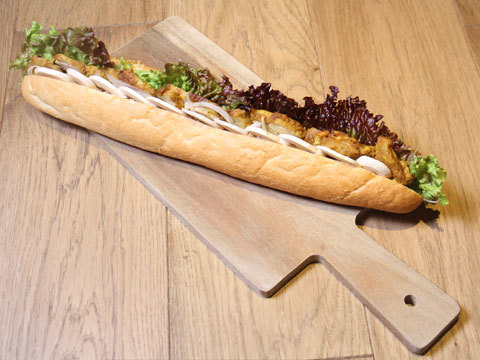 B-2 Tandoori Chicken
B-2 タンドリーチキン
¥880(tax included)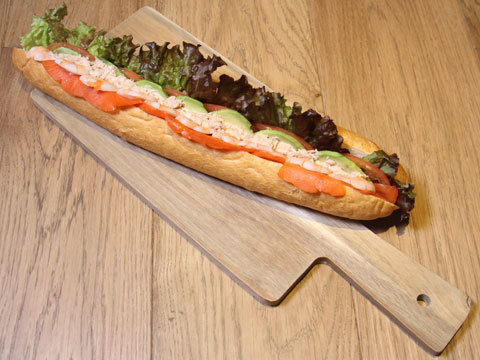 B-3 3species of seafood and avocado
B-3 3種のシーフードとアボカド
¥880(tax included)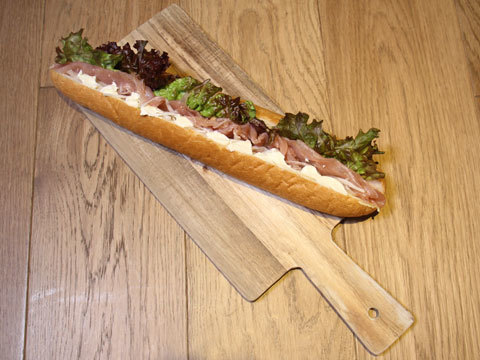 B-4 Prosciutto and cream cheese
B-4 生ハムとクリームチーズ
¥880(tax included)
TOPIC
C-1 Nuts
C-1 ナッツ
¥380(tax included)
C-2 olives
C-2 オリーブ
¥380(tax included)
C-3 Give Gnocchi
C-3 あげニョッキ
¥380(tax included)
C-4 Sausage with bone
C-4 骨付きソーセージ
¥480(tax included)
C-5 prosciutto
C-5 生ハム
¥580(tax included)
C-6 Nachos
C-6 ナチョス
¥380(tax included)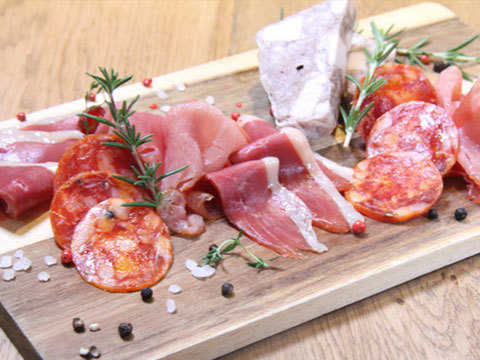 C-7 Assorted prosciutto ham
C-7 生ハム盛り合わせ
¥980(tax included)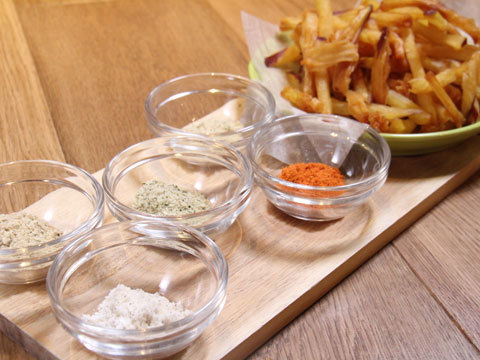 C-8 Potato Fly Choice Seasoning
C-8 ポテトフライ 選べるシーズニング
¥380(tax included)
Cafe Menu
D-1 Original blended coffee
D-1 オリジナルブレンド コーヒー
¥500(tax included)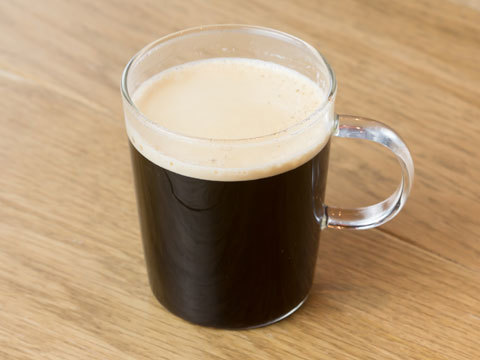 D-2 Espresso
D-2 エスプレッソ
¥500(tax included)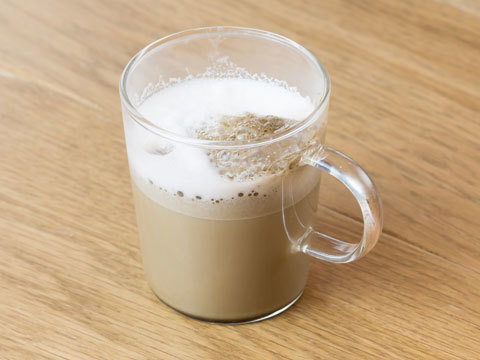 D-3 Latte
D-3 カフェラテ
¥580(tax included)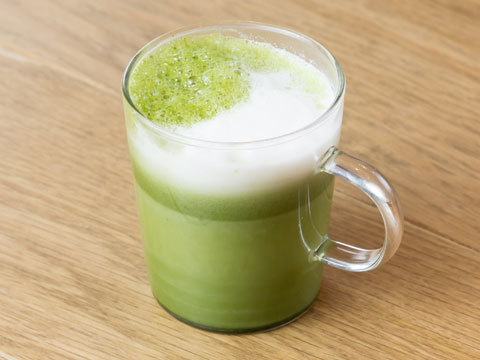 D-4 Matcha Latte
D-4 抹茶ラテ
¥580(tax included)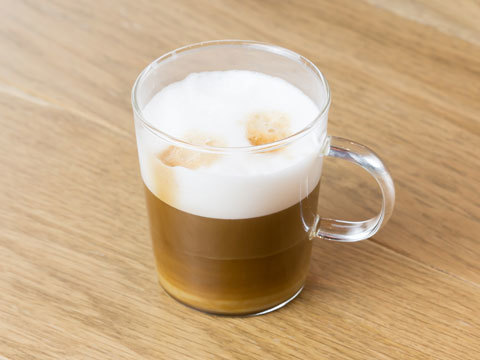 D-5 Roasted Tea Latte
D-5 ほうじ茶ラテ
¥580(tax included)
D-6 Cocoa
D-6 ココア
¥580(tax included)
D-7 tea (Darjeeling) pot out
D-7 紅茶(ダージリン)ポット出し
¥680(tax included)
D-8 Tea (Earl Grey) pot out
D-8 紅茶(アールグレイ)ポット出し
¥680(tax included)
D-9 Iced Tea
D-9 アイスティー
¥500(tax included)
Smoothie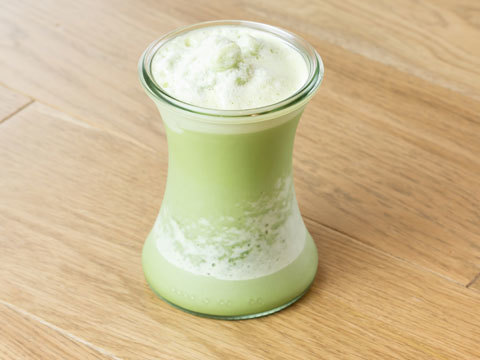 E-1 Matcha smoothie
E-1 抹茶スムージー
¥780(tax included)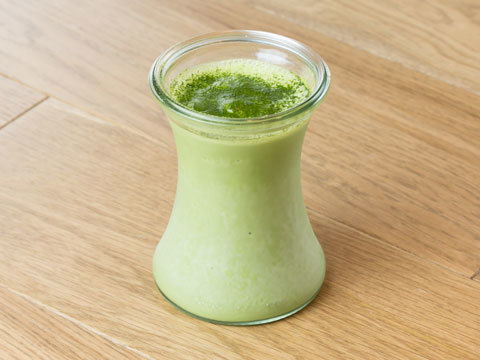 E-2 Matcha Yogurt Smoothie
E-2 抹茶ヨーグルトスムージー
¥880(tax included)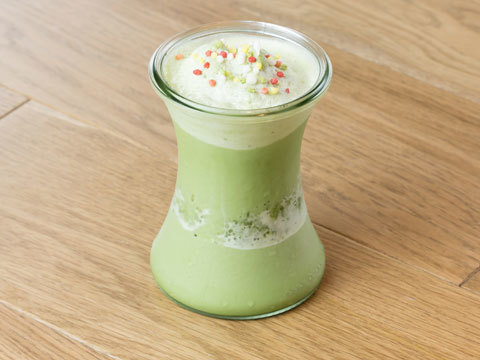 E-3 Matcha Banana Smoothie
E-3 抹茶バナナスムージー
¥880(tax included)
E-4 Seasonal Smoothies
E-4 季節のスムージー
¥880(tax included)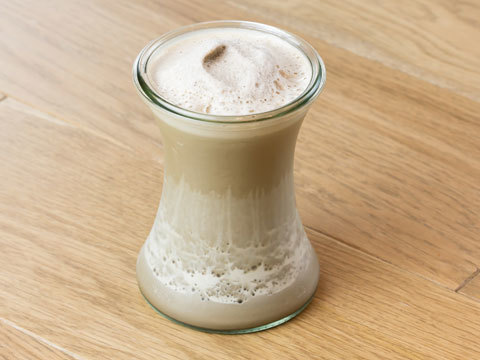 E-5 Roasted Tea Smoothie
E-5 ほうじ茶スムージー
¥780(tax included)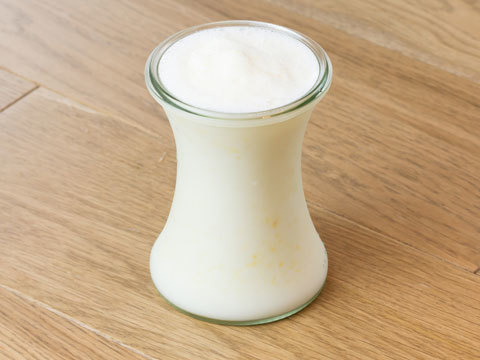 E-6 Yuzu Yogurt Smoothie
E-6 ゆずヨーグルトスムージー
¥880(tax included)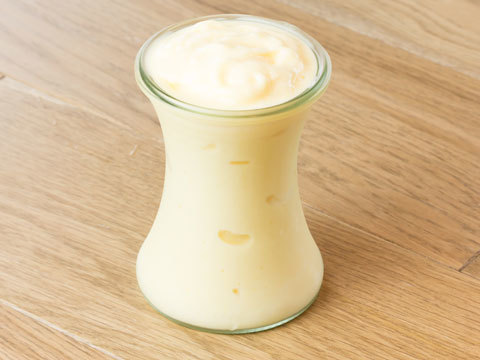 E-7 Mango Yogurt Smoothie
E-7 マンゴーヨーグルトスムージー
¥880(tax included)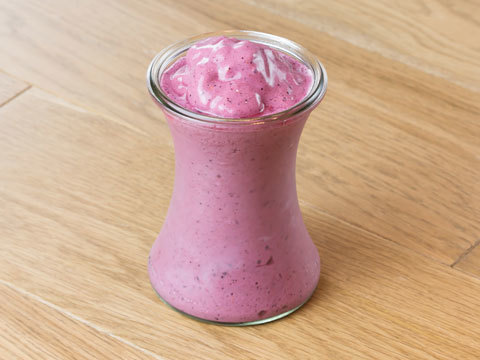 E-8 Berry Smoothie
E-8 ベリーベリースムージー
¥880(tax included)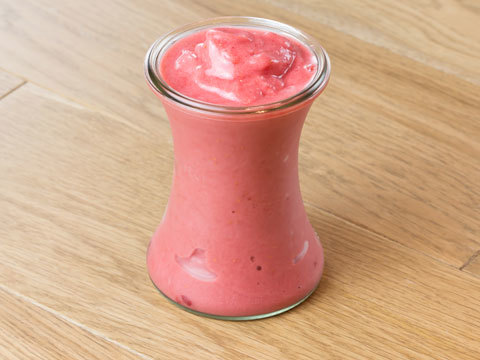 E-9 Orange Berry Banana Smoothie
E-9 オレンジベリーバナナスムージー
¥880(tax included)
Float & Soda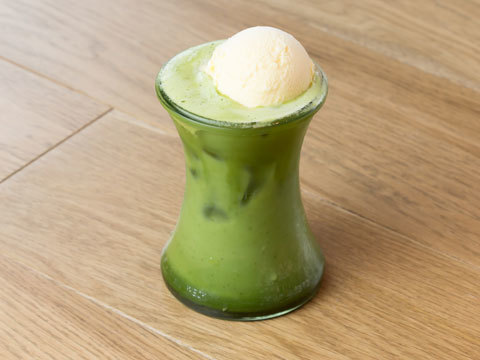 F-1 Matcha latte float
F-1 抹茶ラテフロート
¥680(tax included)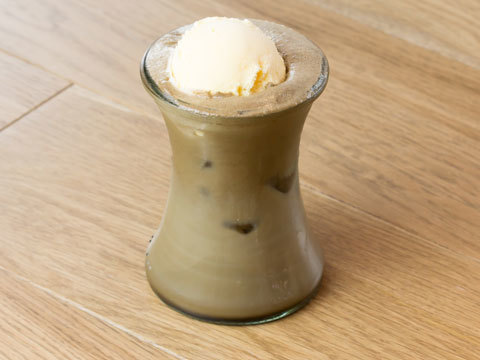 F-2 Roasted Tea Latte float
F-2 ほうじ茶ラテフロート
¥680(tax included)
F-3 Cork float
F-3 コークフロート
¥680(tax included)
F-4 Cream Soda
F-4 クリームソーダ
¥680(tax included)
F-5 Coffee float
F-5 コーヒーフロート
¥680(tax included)
Yuzu Drink
G-1 Yuzu Tea
G-1 ゆず茶
¥580(tax included)
G-2 yuzu Squash
G-2 ゆずスカッシュ
¥580(tax included)
MOCKTAIL
H-1 Sangria Cork
H-1 サングリアコーク
¥580(tax included)
H-2 Orange Cork
H-2 オレンジコーク
¥580(tax included)
H-3 Apple Cork
H-3 アップルコーク
¥580(tax included)
H-4 Saratoga Cooler
H-4 サラトガクーラー
¥580(tax included)
H-5 Russian Heart
H-5 ロシアンハート
¥580(tax included)
H-6 Yuzu Ginger
H-6 ゆずジンジャー
¥580(tax included)
H-7 Craft Ginger Ale
H-7 クラフトジンジャーエール
¥580(tax included)
H-8 tail Feathers
H-8 テールフェザーズ
¥580(tax included)
H-9 Atomic Cat
H-9 アトミックキャット
¥580(tax included)
H-10 Apple Tonic
H-10 アップルトニック
¥580(tax included)
H-11 Citrus Punch
H-11 シトラスパンチ
¥580(tax included)
H-12 Cassis Valencia
H-12 カシスバレンシア
¥580(tax included)
H-13 Sangria Pink
H-13 サングリアピンク
¥580(tax included)
H-14 Melon Spumoni
H-14 メロンスプモーニ
¥580(tax included)
H-15Pink grapefruit Shower
H-15 ピンクグレフルシャワー
¥580(tax included)
H-16 Virgin Blue Hawaii
H-16 バージンブルーハワイ
¥580(tax included)
Soft drinks
I-1 Coca-Cola
I-1 コカ・コーラ
¥480(tax included)
I-2 Coca-Cola Zero
I-2 コカ・コーラ ゼロ
¥480(tax included)
I-3 Ginger Ale
I-3 ジンジャエール
¥480(tax included)
I-4 Tonic Water
I-4 トニックウォーター
¥480(tax included)
I-5 Melon Soda
I-5 メロンソーダ
¥480(tax included)
I-6 Sprite
I-6 スプライト
¥480(tax included)
I-7 Orange Juice
I-7 オレンジジュース
¥480(tax included)
I-8 grapefruit juice
I-8 グレープフルーツジュース
¥480(tax included)
I-9 apple Juice
I-9 アップルジュース
¥480(tax included)
I-10 Oolong Tea
I-10 ウーロン茶
¥480(tax included)
Beer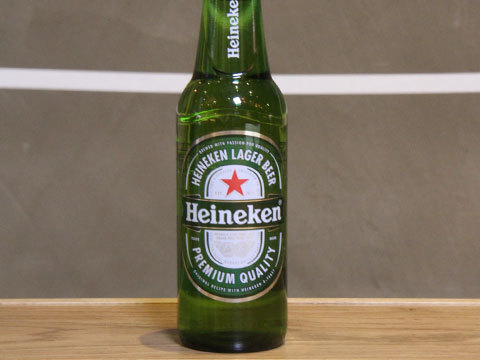 L-1 Heineken (Netherlands)
L-1 ハイネケン(オランダ)
¥680(tax included)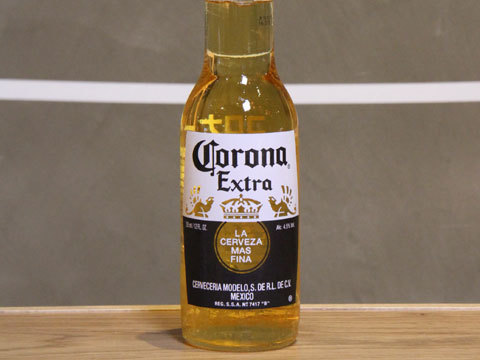 L-2 Corona (Mexico)
L-2 コロナ(メキシコ)
¥680(tax included)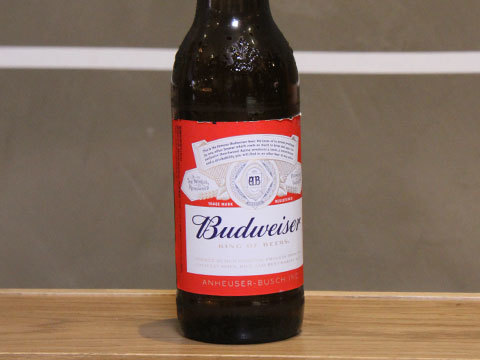 L-3 Budweiser (USA)
L-3 バドワイザー(アメリカ)
¥680(tax included)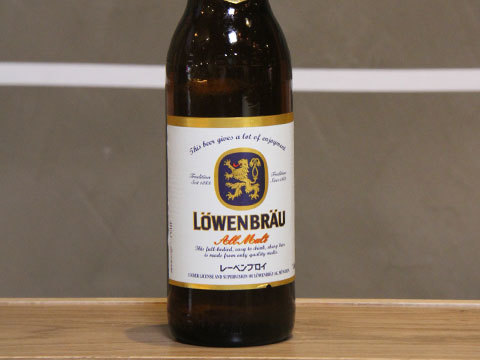 L-4 Löbenbräu (Germany)
L-4 レーベンブロイ(ドイツ)
¥680(tax included)
L-5 Carlsberg (Denmark)
L-5 カールスバーグ(デンマーク)
¥680(tax included)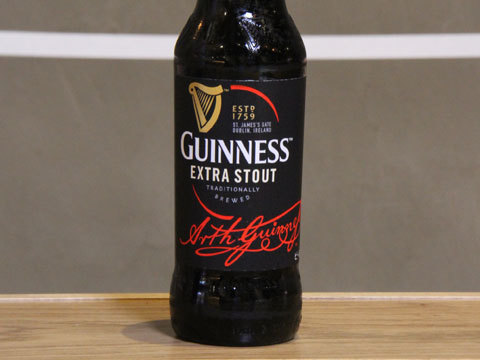 L-6 Guinness (Ireland)
L-6 ギネス(アイルランド)
¥780(tax included)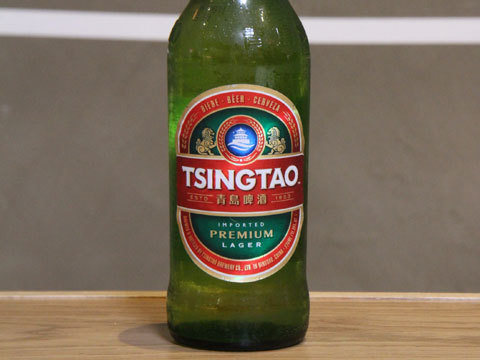 L-7 Qingdao Beer (China)
L-7 青島ビール(中国)
¥780(tax included)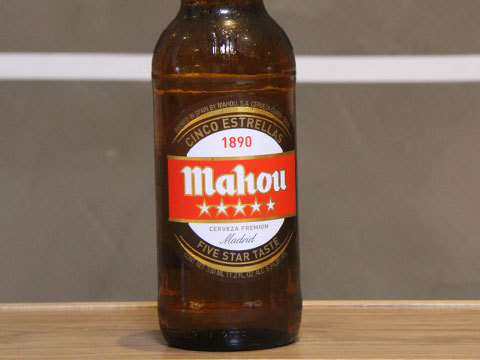 L-8 Maou (Spain)
L-8 マオウ(スペイン)
¥880(tax included)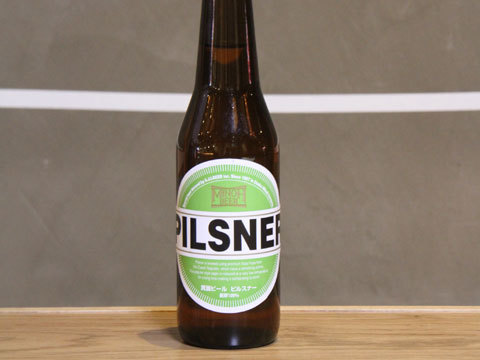 L-9 Minoh Beer (Japan)
L-9 箕面ビール(日本)
¥980(tax included)
Whisky
M-1 Various Whiskey
M-1 ウィスキー各種
Wine
N-1 House wine
N-1 ハウスワイン
¥480(tax included)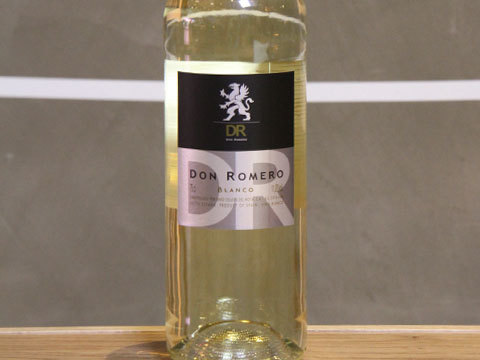 N-2 Donro Romero (Spain)
N-2 ドンロロメロ(スペイン)
¥3,000(tax included)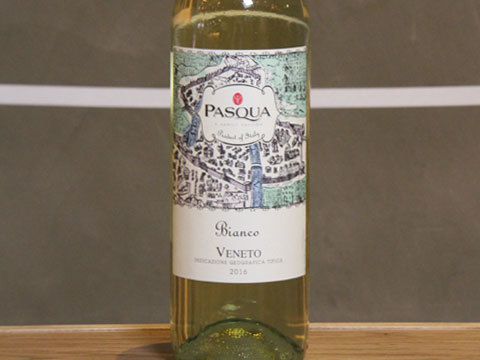 N-3 Pasqua ROSSO DEL VENETO (Italy)
N-3 PASQUA ROSSO DEL VENETO(イタリア)
¥3,500(tax included)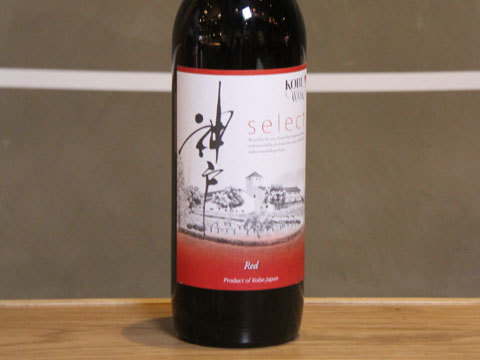 N-4 Kobe Wine
N-4 神戸ワイン
¥4,000(tax included)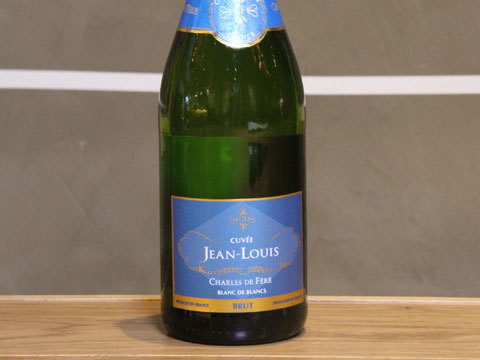 N-3 sparkring Jean-louis
N-3 Sparkring Jean-Louis
¥4,000(tax included)
Cocktail
O-1 Cassis
O-1 カシス
¥580(tax included)
O-2 Campari
O-2 カンパリ
¥580(tax included)
O-3 Vodka
O-3 ウォッカ
¥580(tax included)
O-4 Lam
O-4 ラム
¥580(tax included)
O-5 Jin
O-5 ジン
¥580(tax included)
HIGH-BALL
P-1 Cork High
P-1 コークハイ
¥580(tax included)
P-2 Ginger High
P-2 ジンジャーハイ
¥580(tax included)
P-3 Other
P-3 その他
¥580(tax included)
If you have any requests, please point your finger at the staff.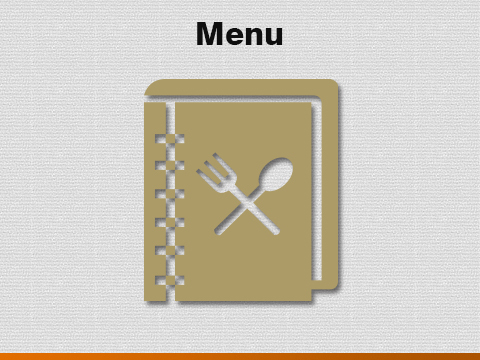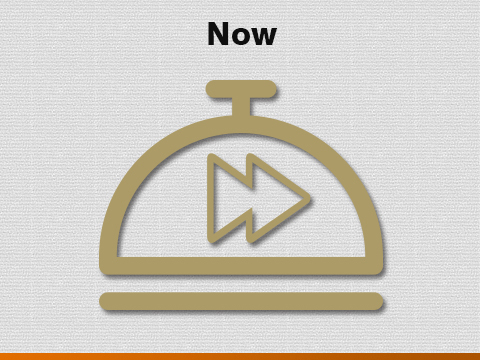 Which one of these can be served soon .
すぐにできるのはどれですか。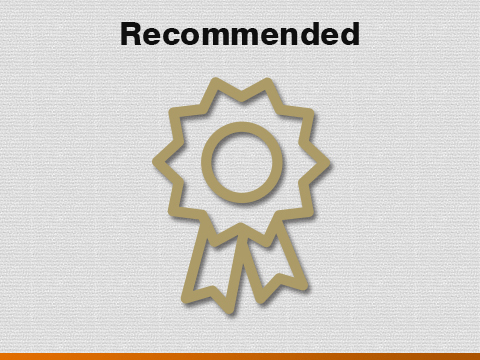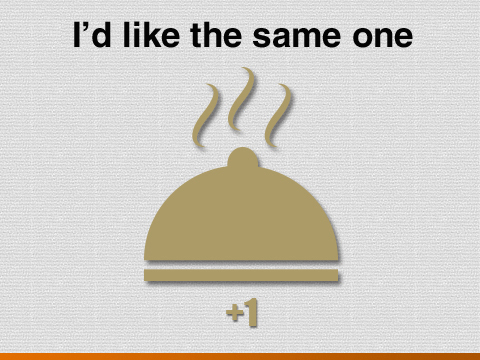 I¥'d like the same one
同じものをください。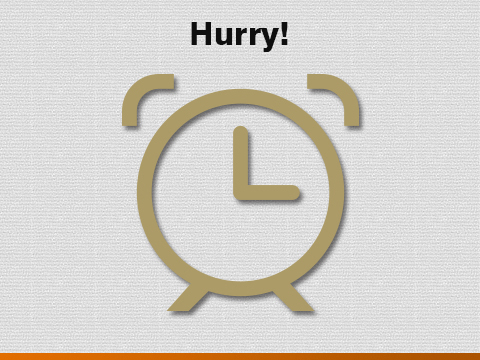 Is the dish ready yet?
料理はまだですか。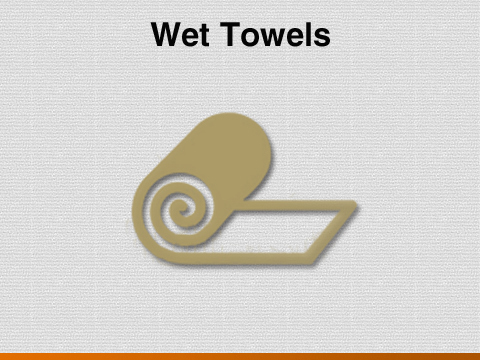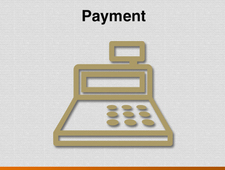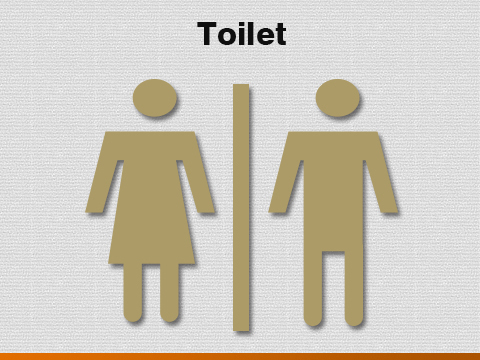 Where is the restroom?
トイレはどこですか。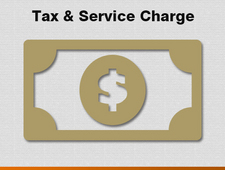 Tax and service fee included?
税・サービス料は入っていますか。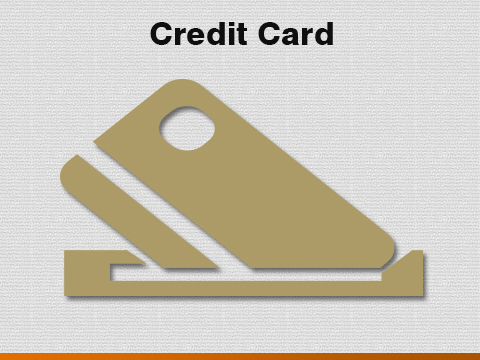 Can I use my credit card?
クレジットカードは使えますか。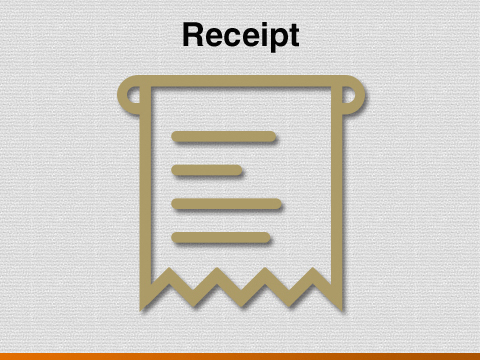 I would like a receipt.
領収書をください。